Shopping Cart
Your Cart is Empty
There was an error with PayPal
Click here to try again
Thank you for your business!
You should be receiving an order confirmation from Paypal shortly.
Exit Shopping Cart
| | |
| --- | --- |
| Posted on July 31, 2020 at 9:10 AM | |
Hello Ginchers,
It's Feature Friday ... The Killer ... Jerry Lee Lewis!  One of the pioneers of early Rock n' Roll, one of the top six that shaped Rock n' Roll, there was Chuck Berry, Little Richard, Bo Diddley, Buddy Holly, Elvis Presley and Jerry Lee Lewis.  He was also part of the Million Dollar Quartet from Sun Records with Carl Perkins, Johnny Cash and Elvis Presley.  He broke onto the Rock n' Roll scene in 1956 with "Crazy Arms" and in 1957 had a string of hits with "Whole Lotta Shakin' Goin' On", "Great Balls Of Fire", "Breathless" and "High School Confidential".  He became even bigger when he appeared in the Rock n' Roll Movie, "High School Confidential".  In 1958 he married his 13 year old cousin which put a halt to his career for a few years.  In 1964 Jerry Lee went back to his roots and began recording as a Country Artist and hit the charts once again.  He has dozens of Gold Records in both the Rock n' Roll and Country genres.  Jerry Lee recieved four Grammy Awards, a Grammy Lifetime Achievement Award, Two Grammy Hall of Fame Awards and inducted into the Rock n' Roll Hall of Fame in 1986. He has been active on the Rock n' Roll scene even into his 80's ... in 2006 he released his "Last Man Standing" album which was his best to date selling over a million copies and in 2010 released "Mean Old Man" one of the best of his career.  The first time I/we worked with Jerry Lee was at "Ponderosa" Park".  Jerry Lee was the headliner and had an up and coming Country artist as his opening act.  Unforntuately the opening act had to cancel and we recieved a call from the promoter to open for Jerry Lee.  We were a bit sceptical knowning that it was a predominately Country audience ... so we did a take off of the Blues Brothers opening with Rawhide.  Jerry Lee watched from the wings and enjoyed our show.  He then met us in the dressing room and asked if he could use Jibbo's brand new Korg instead of the piano they rented for him.  Jibbo of coarse was honored and asked Jerry to autograph his piano.  As Jerry signed his piano, he made mention that he was lknown for setting his pianos on fire during his performances...needless to say, Jibbo was on needles and pins his whole show!  And yes, Jerry Lee teased Jibbo with gestures that he would light it up!  Jerry Lee Lewis is one of the all time greatests and most unbelievable perfomers I have ever experienced.  "The Killer ... Jerry Lee Lewis!"  Till tomorrow, stay safe, stay healthy, help a neighbor when you can ... and, GOD Bless!
Johnny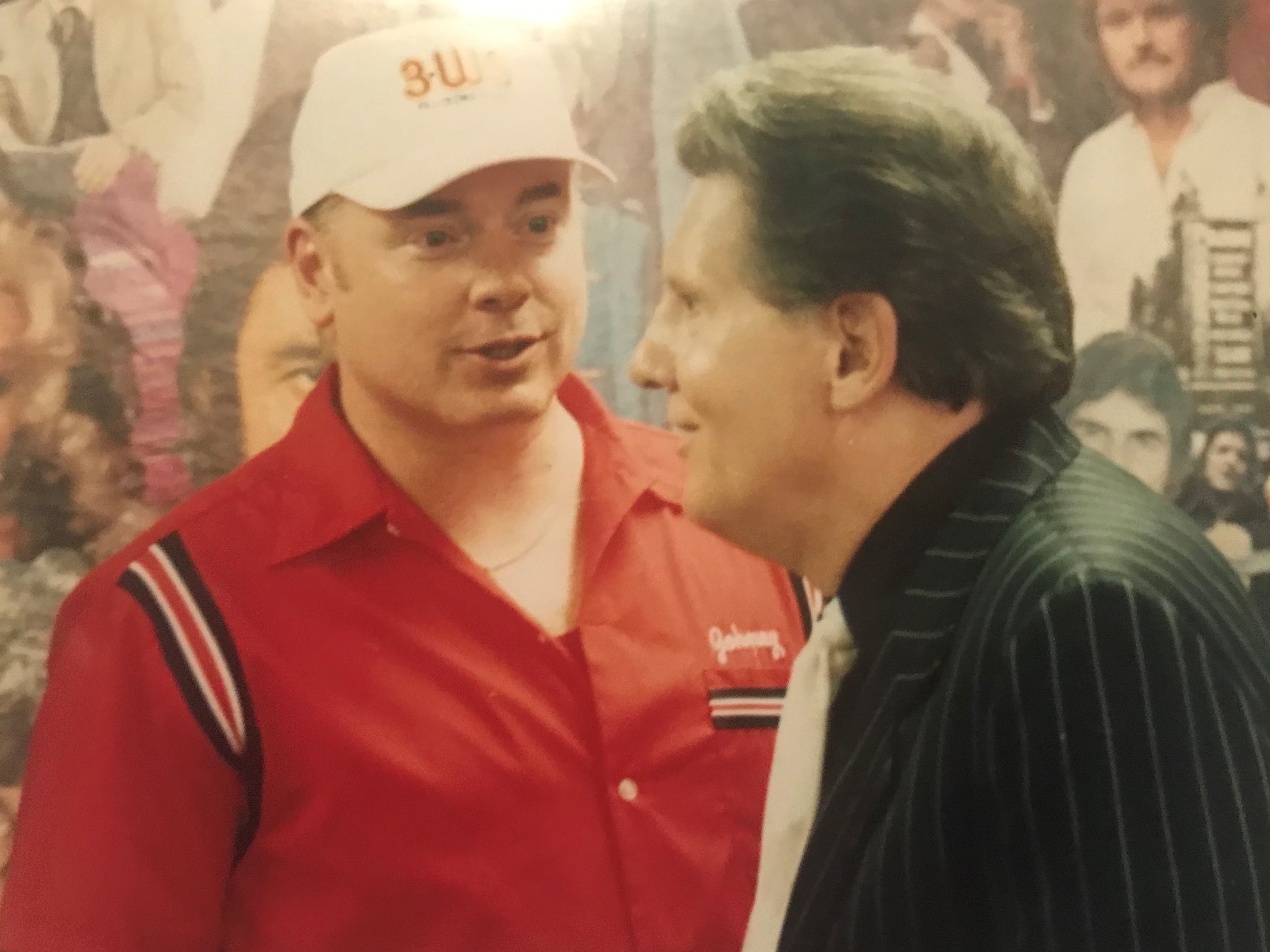 Categories: None
/