Shopping Cart
Your Cart is Empty
There was an error with PayPal
Click here to try again
Thank you for your business!
You should be receiving an order confirmation from Paypal shortly.
Exit Shopping Cart
| | |
| --- | --- |
| Posted on July 30, 2020 at 10:55 AM | |
G'Day Ginchers,
Throw Back Thursday has arrived ... it's the origin of the Soul Patrol ... WZUM!  If you grew up in Pittsburgh there were two super soul shows on the radio ... WAMO with Porky Chedwick and WZUM with Mad Mike Metro.  Today I'm gonna concentrate on WZUM.  Every week the WZUM Sheet would come out and the top SOUL tunes in the Nation would be listed as heard on WZUM.  Over the years music changed and so did the radio staions ... however, Mad Mike took over WZUM I believe in the late 90's and re-opened the studio in the window of Pietro's Pizza on Route 19 S. (Saw Mill Run Blvd).  Mike asked me if I would like my show on the station ... are you kidding me?  On the air with Mad Mike Metro!!! Well it became reality and I introduced my Soul Patrol, a club of Soul Music lovers in the 'Burgh.  The station was antiquated, it lacked the pizazz of the new modern stations, it smelled like Pizza and the phone was a pay phone ... it was absolutely BEAUTIFUL!  The DJ booth faced the Blvd. and people would come up to the window and watch us spinning our favorite Soul Records.  If you could imagine ... listeners would call the pay phone to make requests ... one of the staff would answer and as soon as a record went on, we would run to the pay phone and take the request.  It was classic, other jocks would come to the window and do things to break up the jock on air ... for example : one Saturday afternoon a bread truck pulled up in front of the window while I was on the air ... out jumped a man in a trench coat and wearing a rubber Johnny Angel Mask and mooned me in broad daylight ... I will not say that it was orchestrated by Rookie Rick and Laid Back Lenny ... but I have my suspicions.  As my show grew in audiance so did my Soul Patrol.  I issued membership cards to the Soul Patrol and just recently had a member pull it out of his wallet to show me.  Some of the memories of WZUM still live in my Music Museum ... articles like the rubber mask worn by Lenny, I mean the unknown flasher, and the membership card from the Soul Patrol.  Life was so much simpler in those days and radio, well radio had personality and painted pictures in your mind.  The Soul Patrol is still alive and meets with me every Sunday Night at 7:00 PM (EST) on jukinoldies.com.  If you want a taste of the old days, join me on Sunday nights!  Till tomorrow, stay safe, stay healthy, help a neighbor when you can ... and, GOD Bless!
Johnny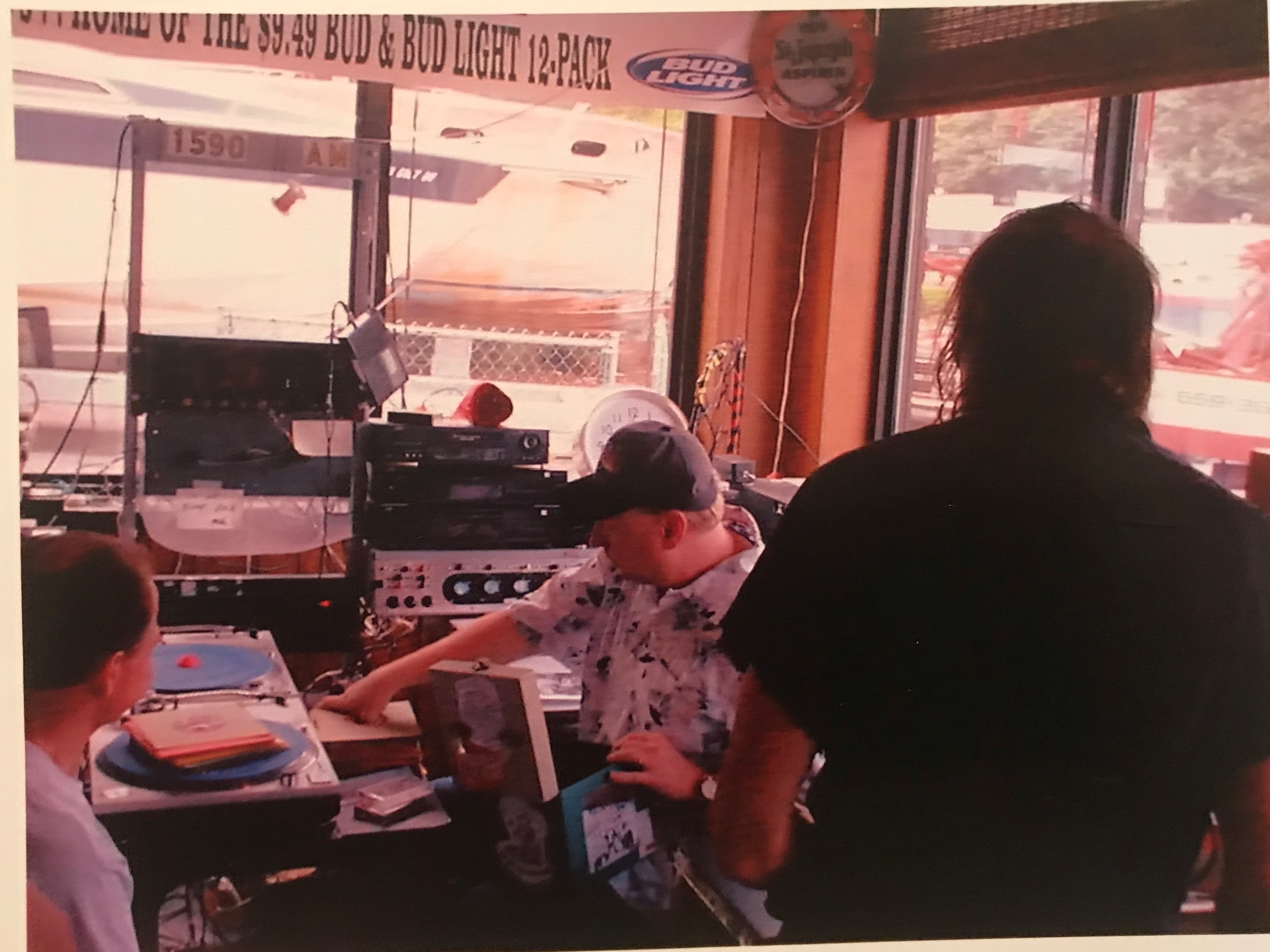 Categories: None
/