Shopping Cart
Your Cart is Empty
There was an error with PayPal
Click here to try again
Thank you for your business!
You should be receiving an order confirmation from Paypal shortly.
Exit Shopping Cart
| | |
| --- | --- |
| Posted on July 29, 2020 at 9:30 AM | |
Morning Ginchers,
Wa'sup Wednesday ... remember pop bottles and penny candy?  Let's start with Lou' and Mary's, our corner candy store on the Northside of Pittsburgh.  Yeah, they had some bread and things in the back but the real attraction was when you walked in the door, right in front of you was a kick and catch penny machine.  It had a football player that you could make go back and forth and a football kicker with a leg that kicked the penny to the top and it made it's way down bumpin on pegs to make it change direction and with your left hand you made the catcher try to catch it.  If you caught it you won a prize.  Next to it was a row of gumball machines with charms and several gold balls.  If a gold ball came out, you won a prize.  But to the right was an enormous penny candy counter with glass to protect the candy and Topps bubblegum cards!  The goal was to buy a nickel bag, not what you are thinking, of candy and some bubblegum cards they then had penny packs and nickel packs.  That all sounds great but how do you get money to buy this treasured stuff?  Some of us had a paper route, some did chores for neighbors or went to the store for the elderly (anyone 40 or older) and received tips.  But when you are really in a pinch, you went pop bottle hunting ... 2 cents for a regular 12 oz. bottle and 5 cents for the quart bottles.  Back in the day all pop came in bottles, no cans or plastic and the bottles were recycled.  You could always find some pop bottles in the weeds or on someones porch.  On a good day you could collect 3 or 4 quart botles and you were in heaven ... a pack of baseball cards, wax mustache, licorice records, flying saucers, Mary Janes, sin-sins, red shoestrings (licorice), jaw breakers and even a Malo-Cup or Clark bar. We would take our treasure bags and sit on the wall and always said to whomever was with you ... "What did you get?"  Oh, those were the days ... pop bottles and penny candy!  Till tomorrow, stay safe, stay healthy, help a neighbor when yu can ... and, GOD Bless!
Johnny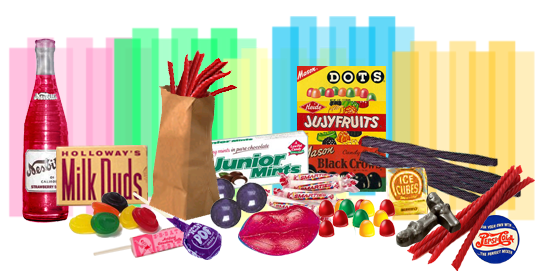 Categories: None
/