| | |
| --- | --- |
| Posted on June 20, 2020 at 8:25 AM | |
Happy Saturday Ginchers,
You have a transistor radio, a quarter in your pocket and your chores are finished ... it's time for No School Saturday!  For some reason Saturday's always make me go back to being a kid again, Cartoons in the morning with a bowl of cereal, hurry to do my chores and then freedom , out the door with my transistor radio.  In the 'Burgh it was tuned into the hip AM rock and Roll stations but always tuned into the Porky Chedwick Show.  If you grew up in the Boston area, I'm pretty sure it was the same except for one detail ... you were not listening to Porky but rather Arnie "Woo Woo Ginsburg!"  Woo Woo got his name from his sound effects he would use and his crazy antics while hosting his R&R radio shows.  Arnie developed a cult following just like Porky did here in the 'Burgh but he did something a bit different, he made fun of himself referring to himself as "Ole Leather Lungs" and "Old Aching Adenoids" but he was best known for his "WOO WOO" and his train sounds and called his show the "Night Train" using a train horn.  Arnie was a genius when it came to radio and radio business, refusing a salary ... instead he worked a deal where he would take 25% of the commercial revenues that he would generate through his shows.  This shrewd move made him the highest paid jock on the station.  One example of his smarts was his testimonials for his clients like his "Adventure Car Hop" drive-in fast food restaurant ad which he promoted a Ginsburger.  It is said that his ads brought as many as 2,000 teenagers to the restaurant on a typical night.  Throughout his career his credible voice reached a wide teen audience.Woo Woo is another one of those famous jocks from around the country that was part of the Cruisin Discs recordings that featured a specific year and had live voice overs of the featured jocks with commercials from that time period.  Arnie was featured on the Cruisin 1961 Record.  I proudly have my autographed copy displayed.  I had the pleasure of spending some time with Arnie when I took Porky to the Rock and Roll Hall of Fame where he along with 24 other National jocks were being honored.  Needless to say it was one of the best No School Saturdays I have ever experienced.  "Woo Woo ... it's Arnie Ginsburg!"  Till tomorrow, stay safe, stay healthy, help a neighbor when you can ... and, GOD Bless!
Johnny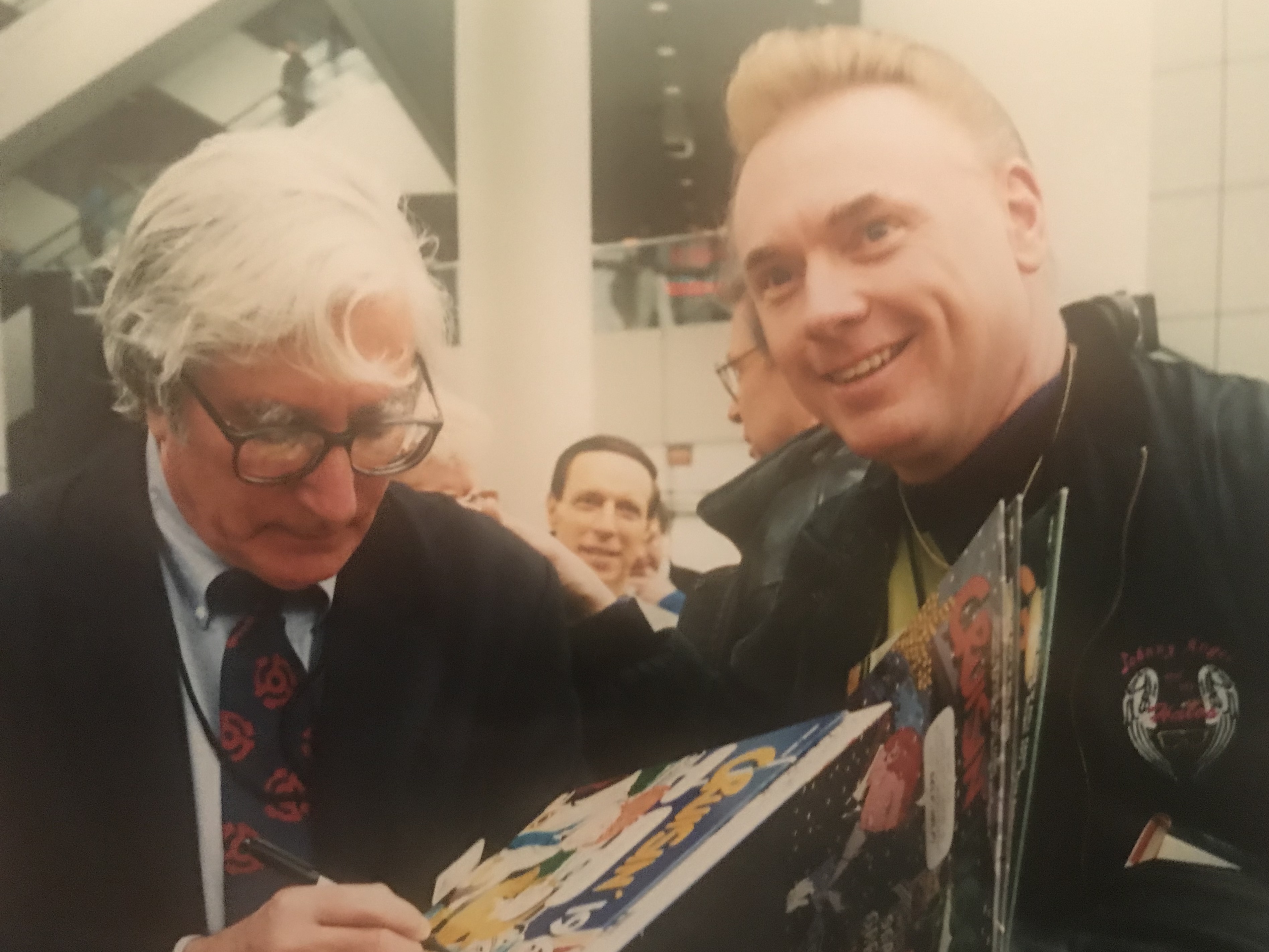 Categories: None